Welcome!
---
Thank you for taking the time to visit the website for Thomas Beaman Photography. Below you will be given samples of our recent work, an overview of how we approach the day, how to find us on social media, and how to hire us for your wedding or photo session.
---
How we approach the wedding day
We promise to treat your wedding day as if it were our own. We want to blend in with your family and friends to capture the real moments of the day (and those moments in between the moments). We will not turn your wedding into our own personal photo shoot.
Moments and Candid Photos
We spend 80% of the day looking for amazing moments and candid photos to capture. It is what our couples appreciate the most. Real photos of you hanging out with family and friends. Yes, we still take beautiful portraits of you, your family, and your wedding party. More on that below.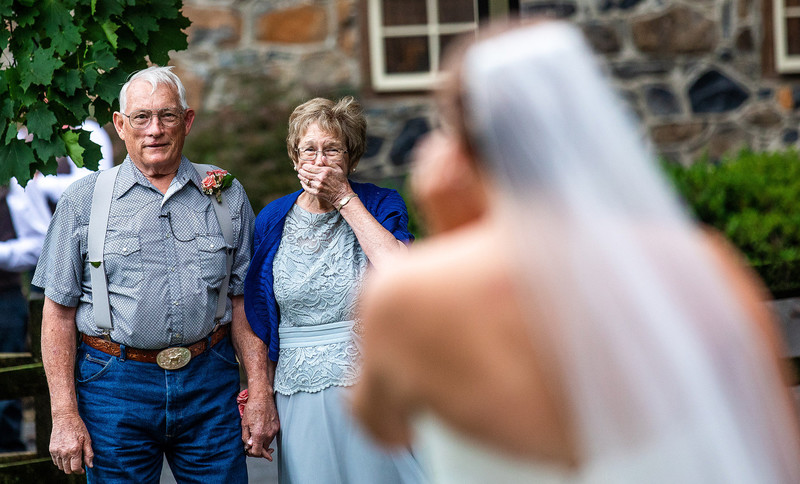 Erin and Michael's wedding day was unlike any other we had seen. There was a major flood that morning that shut down almost every road that led to the venue. Erin's grandparents were on their way when the main highway was shut down. Erin was not going to get married without her grandparents there ,so she decided to have her reception first. That's right, they had their ceremony after the reception. We knew there would be strong emotions when Erin and her grandma saw each other, so we sat back with long lenses and let the moment unfold.



Ashley's dad was very nervous and excited about seeing his daughter in her dress for the first time. We had heard him mention it a few times that morning. We found the perfect light and then captured his expression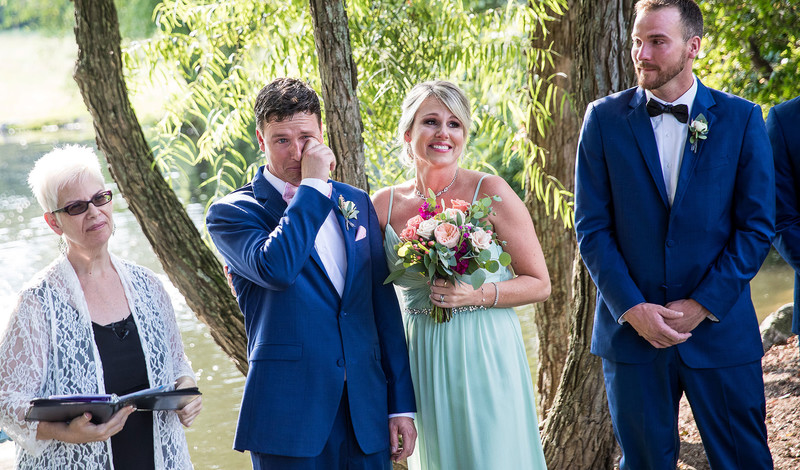 Vinny was very quiet during the getting ready part of the day. We could tell he was nervous. When Katie started walking down the aisle, he lost it. It's capturing moments like this for our clients that make our job so rewarding


Capturing the real moments of a father seeing his daughter in her dress for the first time is one of my favorite parts of the day. I love the expression on Emily's dads face.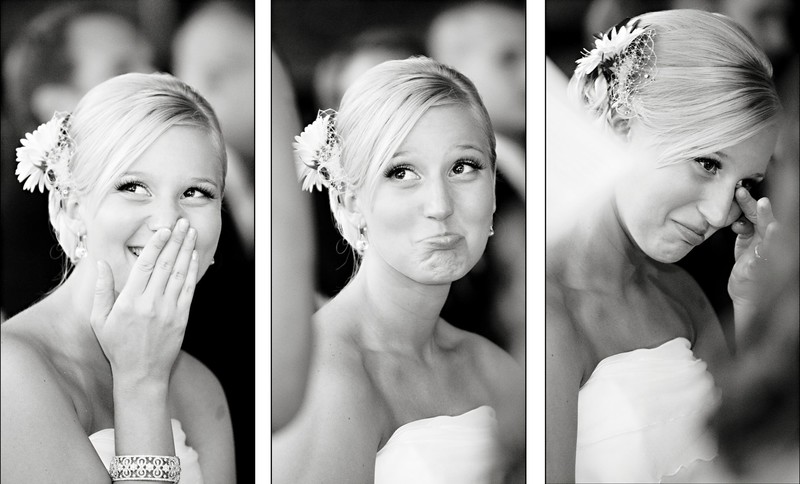 Stephanie had so many little expressions during the maid of honor speech. We just sat back and captured them all with a long lens.
Getting Ready
When it comes to the getting ready portion of the day, we spend most of the time taking candid and documentary style photos. We will give you guidance on where the best light is, where you should stand while getting into your dress, and little tips like that. Then we stand back and let the moments unfold.

Details
We know that you spent hours (and a lot of money) making sure that all of your wedding details looked amazing and reflected your personal style. We will make sure to document every little detail...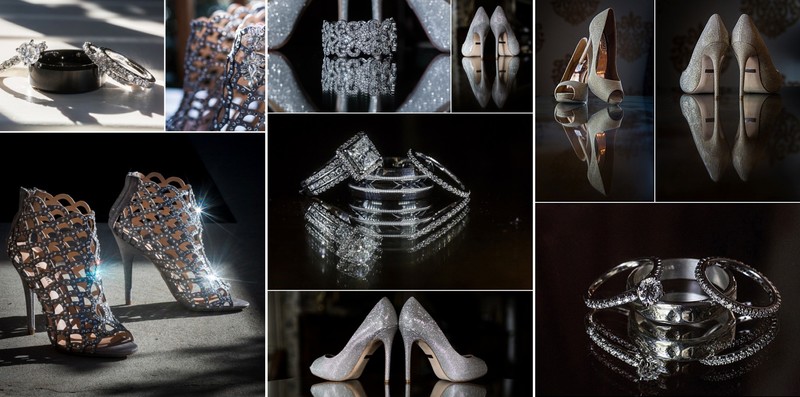 Ceremony
Our goal during the ceremony is to stay out of the way and to be very respectful of you and your guests. We will take beautiful photos of you coming down the aisle as well as the reaction from the groom. Once the ceremony starts, we will use long lenses to capture close ups of the action without being in anyone's way. We will also use wide angle lenses to show off the entire scene of your amazing ceremony location. We use top of the lines cameras that allow us to shoot in silent mode so you will not hear clicks of the camera during your vows.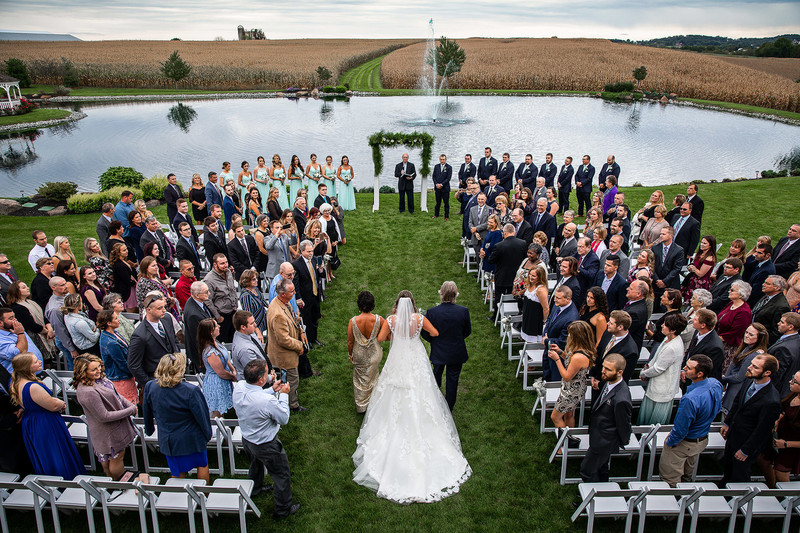 Posed Photos Relaxed Portraits
When it comes to photos of you, your family, and the wedding party, we like to call them relaxed portraits instead of "posed photos". While we give you plenty of direction with where to stand, what to do, and what to do with your hands (Example: Ricky Bobby), we love to photograph you being you. We want your true personality to come out in these photos. We will find the perfect light, the best background, give you some light direction, and capture the real you.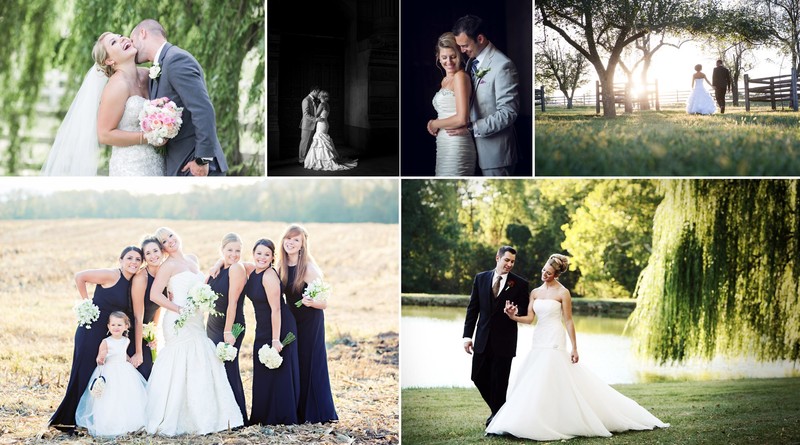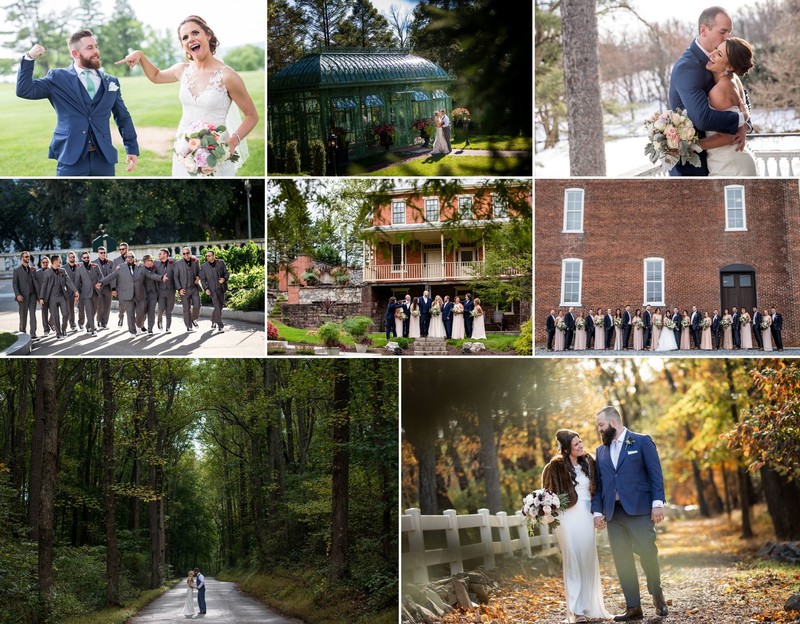 Reception
This is one of our favorite times of the day. This is when any nerves and stress are long gone. You finally get to visit with all of those family members and friends who are most important in your life. This is when so many wedding day moments happen. Whether it's you and your friends on the dance floor, your sister laughing hysterically at the best man's speech, or your mom and grandpa hanging out at a table, we are constantly looking for those candid moments.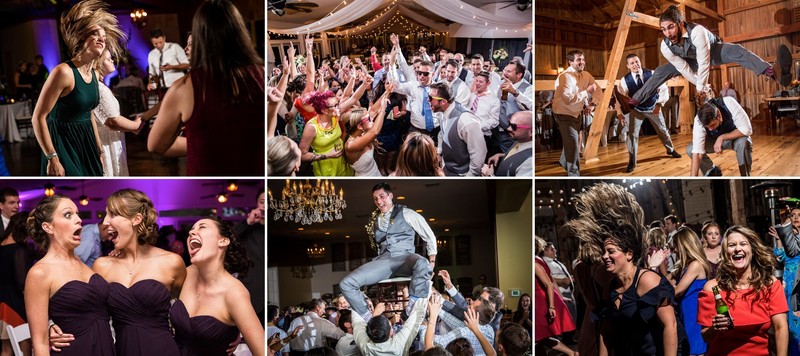 Samples of our recent/favorite work
Every year we do a "best of" blog series. This is one of our favorite posts of the year because it allows us to show a few images from each wedding that we photographed. It also gives couples a chance to see how consistent we are with our work from wedding to wedding.
Here is the 3 part series from 2018:
Here is the 5 part series from 2017:
Here are some favorites from 2016:
Here is the 3 part series from 2015: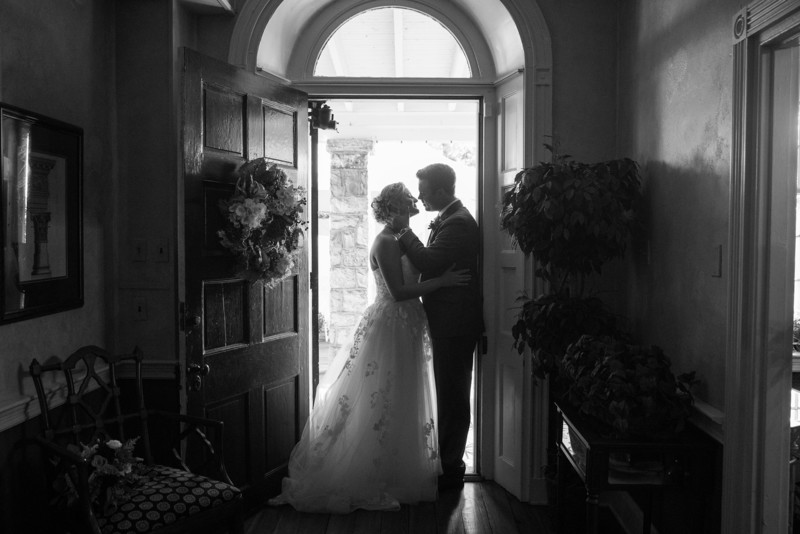 How to find us on social media
Use the links below to connect with us on your favorite social media platforms.
Instagram - We post daily photos to Instagram. This is where you will see our newest work first. We also post behind the scenes in our stories. Instagram is the best place to follow us.
Facebook - We use Facebook to post wedding tips, full blog posts, and articles that we think you will find helpful.
What if it rains?
One of the most common questions that we get asked is, "what if it rains on our wedding day?" While nobody wishes for a rainy wedding, we want you to know that we've got you covered no matter what the weather decides to do.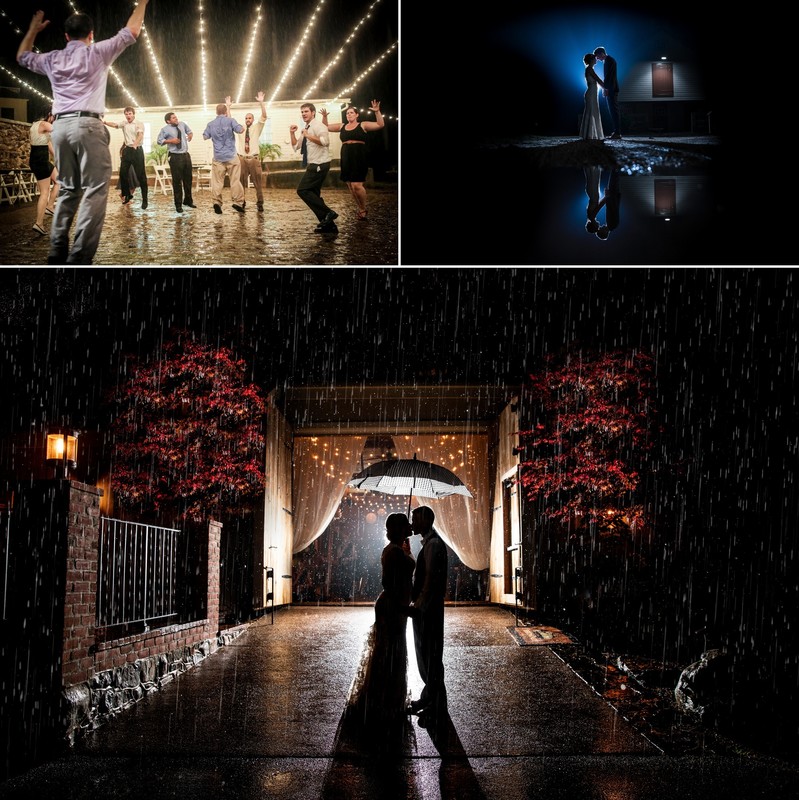 Top left: It poured for the entire reception. The couple and their guests headed outside to dance in the rain. I followed to capture the awesomeness.
Top right: It had rained for a couple of hours during the reception. After it stopped, I took the couple outside and found a mud puddle a few steps from the barn. I used the puddle for the reflection, added a light, and took this shot. The couple only missed 2 minutes of their reception.
Bottom: It poured during this entire reception. We added a light behind the couple, gave them an umbrella from our trunk, and took this photo (I'm the only one that got wet soaked).
What are you prices? How do we hire you for our wedding?
If you think we are the right fit for your wedding, or would simply like to know more info on the packages that we offer, fill out our short contact form and we will be in touch right away with the info.
Wedding planning resources:
We have put together a list of wedding planning tips and information for you. We hope that you find of this helpful when planning your wedding day.