Best Wedding Venues In or Near Harrisburg, PA
Including Carlisle, Hershey, Camp Hill, Mechanicsburg and Dauphin
---
Harrisburg and the surrounding area of Central PA has some of the best and most spectacular wedding venues in the state of Pennsylvania. Whether you are looking for a serene landscape, like the grounds of Linwood Estate, or an elegant ballroom in The Hotel Hershey, the Harrisburg area has some of the most amazing wedding venues to choose from. Check out our list of Lancaster wedding venues here. The best wedding venues of York can be found here.
Historic Acres of Hershey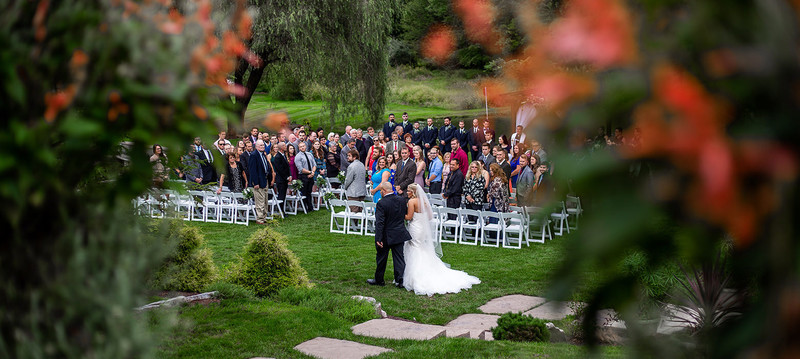 Historic Acres of Hershey is one of Central PA's premier wedding and event venues. Historic Acres sits on 7 acres of stunning landscape that includes a pond and beautiful willow trees. There is a climate controlled reception area that makes for a beautiful back up plan in case of rain. There is also a 19th century farmhouse for you and your wedding party to get ready. Definitely add this to your list when visiting wedding venues. Check out some of our favorite Historic Acres of Hershey wedding photos.
Linwood Estate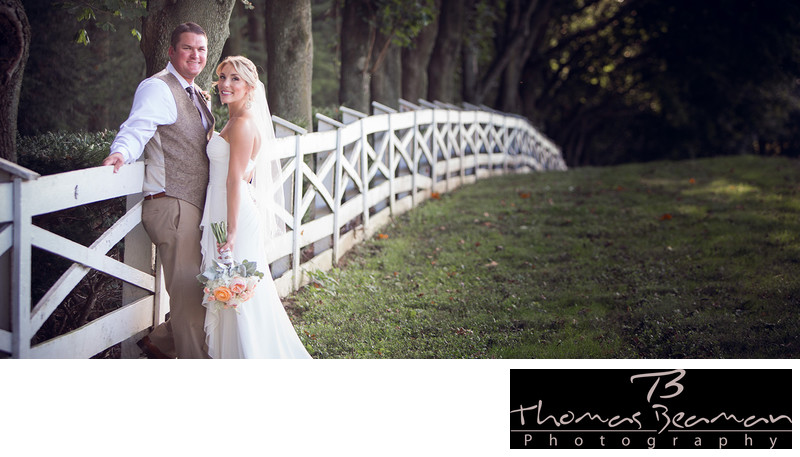 Linwood Estate is considered one of the premier wedding venues in Pennsylvania. Nestled on over 120 acres of stunning landscape, this location has become a favorite of brides from all over the country.
One of the main features of the property is the 1870 mansion with picturesque white columns and multiple getting ready rooms that look like they have come straight out of a magazine. This beautiful mansion also serves as the backdrop to one of the many wedding ceremony locations on the property. The gardens and labyrinth around Linwood Estate are simply breathtaking. The photo opportunities on the property are limitless. Dine and dance the night away with up to 270 guests in the Appalachian Ballroom. Click the following link to view some beautiful photos of Linwood Estate.
Peter Allen House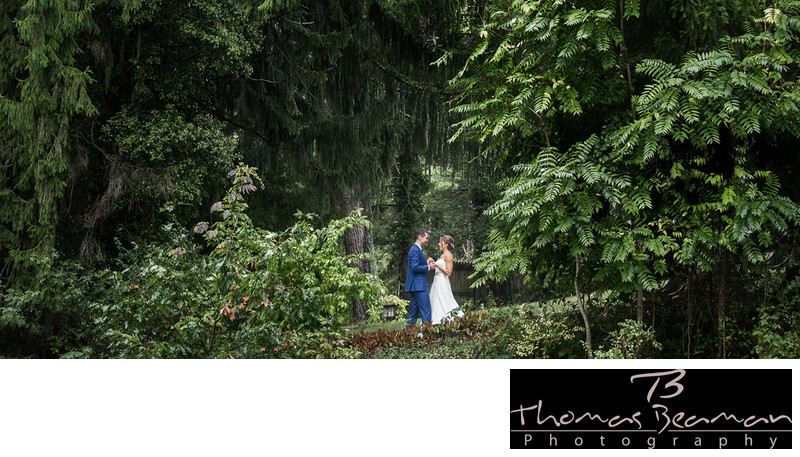 Peter Allen House has been voted Harrisburg Magazine's "Reader's Choice" Best Outdoor Wedding Reception Site of Harrisburg for the past 14 years. There is a good reason for that. The grounds are breathtaking! You will have unlimited photo opportunities around this spacious property.
Peter Allen House can accommodate up to 270 guests for your special celebration. Your getting ready location is the beautiful home, which dates back to 1726. There are multiple getting ready rooms for the girls and a special place for the guys to get ready and hang out too. When it comes time for the wedding ceremony, you will have your pick from 5 beautiful outdoor locations. Click the following link to see a variety of wedding photos from Peter Allen House.
The Hotel Hershey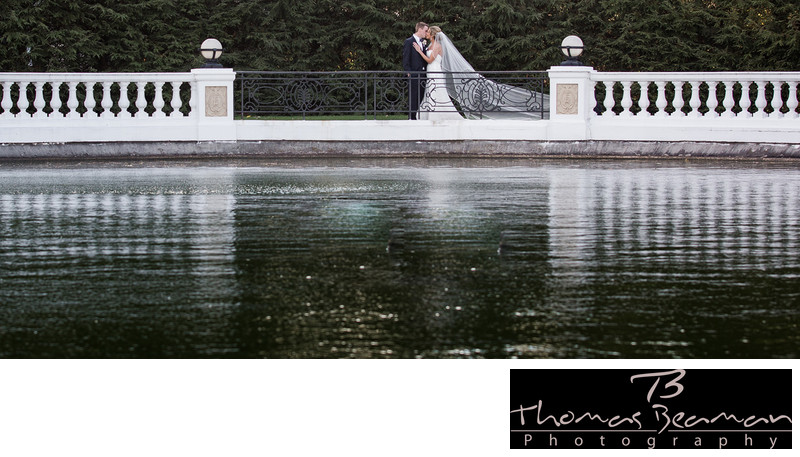 The world famous Hotel Hershey is one of Central PA's most elegant wedding venues. This wedding location can accommodate up to 250 guests and serves some of the best cuisine in the state of Pennsylvania.
If you are having your ceremony at the hotel, you can choose from a fairy tail outdoor location in the gardens, or you can say your "I Do's" in one of the intimate ballrooms of this historic hotel. You will find endless wedding photography opportunities no matter where you look on this remarkable property. Click the following link to see a variety of wedding photos from The Hotel Hershey.
West Shore Country Club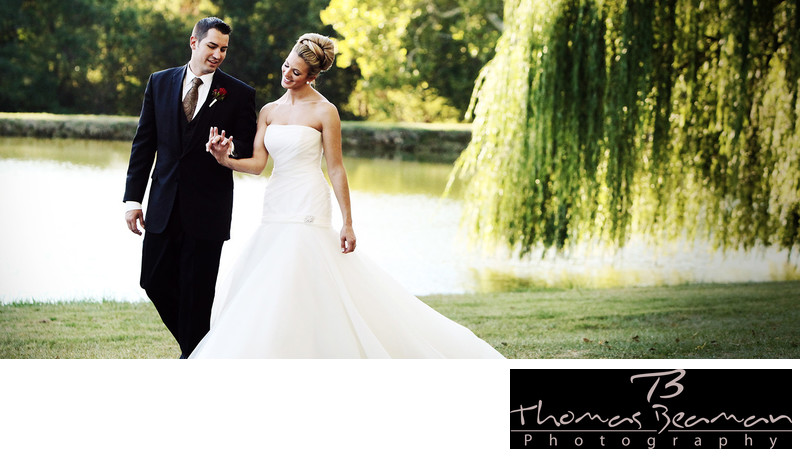 West Shore Country Club
is one the west shore's most beautiful wedding venues. Located in Camp Hill, PA, WSCC can accommodate weddings as large as 270 people.
In summer, have your wedding ceremony in the beautiful courtyard and in winter, the main ballroom is transformed into a stunning location to say your vows. The bridal party can head out on golf carts to find the perfect photo location after the ceremony. There are so many locations with beautiful willow trees and ponds. End your evening dining in the beautiful ballroom. The awesome built in dance floor and stage make it extremely easy for your DJ to keep your guests dancing all night. Check the following link to see many more of my
West Shore Country Club wedding photos
.
Stock's Manor
Stock's Manor
is situated on 19 acres of beautiful countryside landscaping in Mechanicsburg, PA. The limestone inn was built in 1786 and make a stunning backdrop for your wedding photos.
Hershey Lodge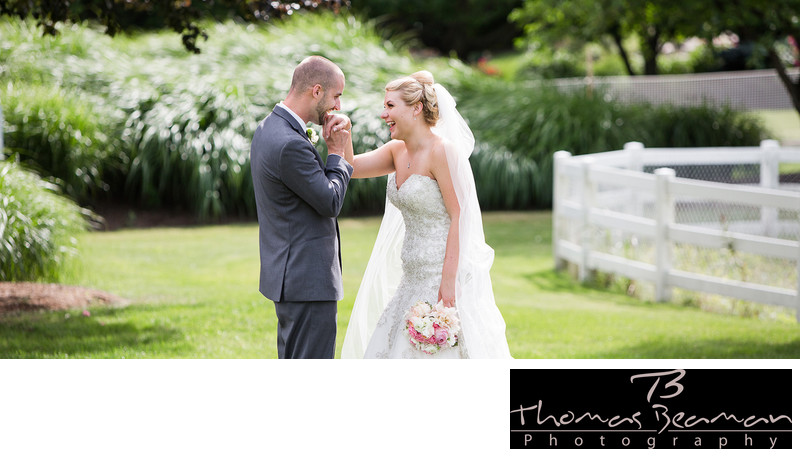 Hershey Lodge
is a fantastic place for your wedding reception. The elegant ballroom is very large and can easily accommodate large weddings.
Historic Shady Lane
Historic Shady Lane is a gorgeous wedding venue located in Manchester, PA (just south of Harrisburg, PA).
This stunning venue sits on 24 acres of pure beauty. One of the features that couples (and photographers) love is the glass greenhouse. The light inside is absolutely perfect for photos. It is a must see.
Historic Shady Lane can accomodate up to 225 guests.
Check out this incredible video from PenWeddings. IT really shows off the beauty of Historic Shady Lane.
Some other Harrisburg, PA wedding venues that you should put on your radar:
Harvest View Barn at Hershey Farms
Antique Auto Museum at Hershey
You can also check out or lists of the best Lancaster, PA wedding venues and York, PA wedding venues
Harrisburg PA Wedding Venues