6 Benefits Of Doing A First Look On Your Wedding Day
Seeing each other before your wedding ceremony (doing a first look), or waiting until you walk down the aisle, is a huge decision to make when planning out your wedding day. We have put together a list of our top 6 reasons why you might want to do a first look.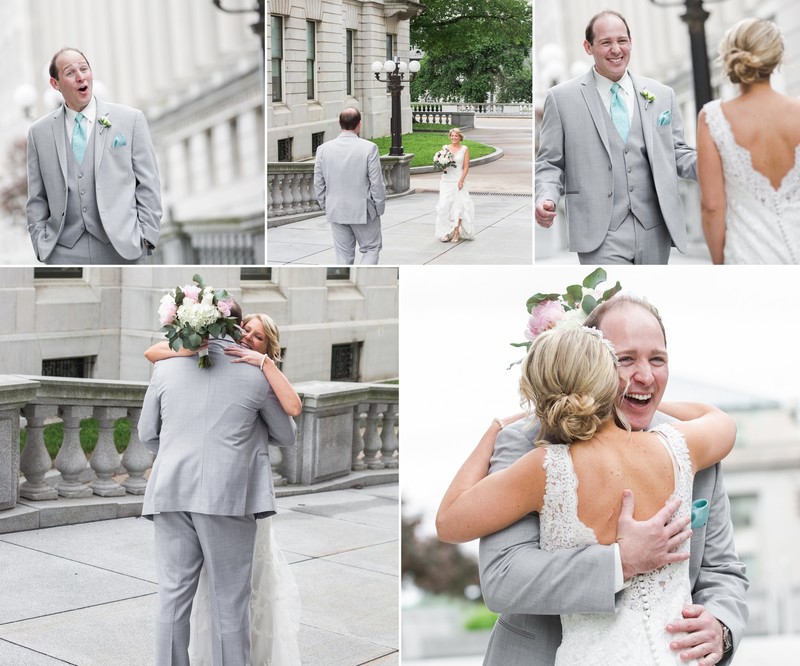 1. Less Stress
We have found that our couples are much less nervous during the ceremony when they do a first look. They are still exited during the ceremony, but a lot of anxiety goes away. We asked some of our previous brides, and many of them told us that the first look and ceremony were two completely different experiences, and that they were equally exited during both.

2. More Time With Each Other
Let's be honest, a couple does not typically get a lot of time to "take in the moment" on the wedding day. There is always someone who wants to talk, to give you a hug, to ask for a photo, or to see your ring. Everyone is so exited to see you! This does not leave very much time for a couple to enjoy each other without others looking on. With a first look, you can take as much time as you like. You can take time to tell each other how the other one looks. You can cry, laugh, hug, etc... All of those amazing moments will be documented by your photographer. We always photograph these special moments from a distance with a long lens. That way you can truly have this time to yourselves.

3. More Time With Family And Friends
This is by far the main reason why so many couples choose to do a first look. By seeing each other before the ceremony and taking care of your posed photos, you will be able to attend almost all of your cocktail hour. Not only will you be able to walk around and visit with your guests, your photographer will be able to take amazing candid moments of you interacting with your friends and family. Without doing a first look, these photos will not be possible since you will be taking your posed photos during cocktail hour. When we asked our previous couples what the biggest benefit of a first look was for them, having more time with friends and family was the most common answer.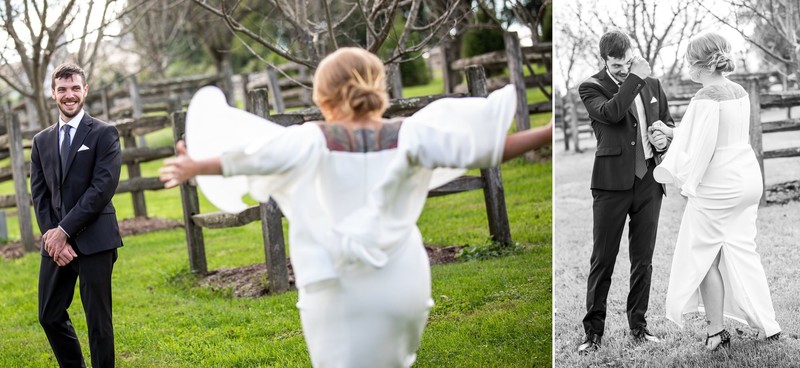 4. More Wedding Photos And A Bigger Variety
It's really simple. When you set up the day to include more moments like a first look, you're going to have more photos to enjoy afterwards. You're also going to have a much bigger variety of images. Because you are not limited to only taking photos during cocktail hour, you get to pick how long you have for photos and how many different photos you want on your wedding day. When we start planning out the day with you, we will listen to your wants and needs, and then put a timeline together for you that allows for all of those special moments to come together.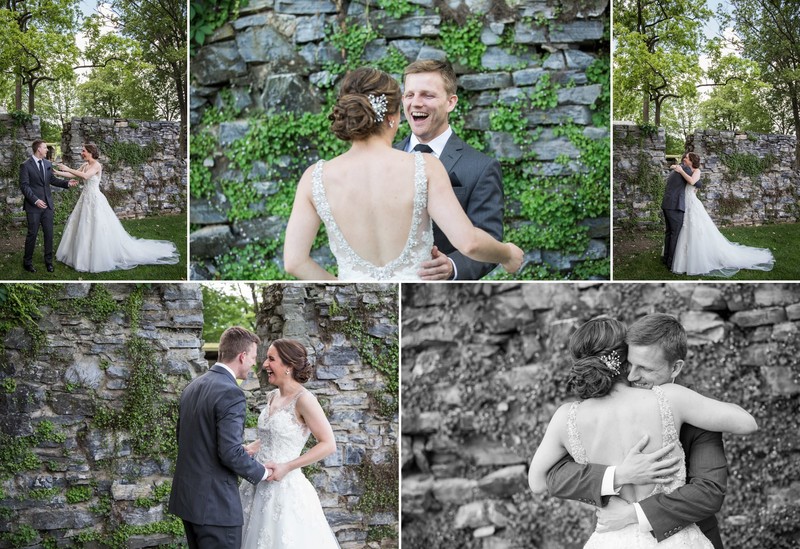 5. More Flexibility With Schedule In Case It Rains
Here in Central PA, we all know that afternoon thunderstorms are common between May and September (and sometimes April-October). There have been so many weddings where the weather looked great in the morning, but by 4 or 5pm, the storms moved in. Now don't get me wrong, I love being able to get a really dramatic rain photo for you on the wedding day if the weather does not cooperate. By doing a first look, you will have plenty of time for both posed photos and a cool rain shot if the weather does change later in the day. In addition to rain, sometimes there are little delays that cannot be helped on the wedding day. If your only window for photos is that time during cocktail hour, there is nowhere to make that time up. By doing your photos earlier in the day, you have plenty of wiggle room if hair and make up run late, or if it takes you longer to get into your dress than you expected.

6. Hair, Makeup, And Clothing Will Look Perfect
The first look is typically set up right after your hair and makeup team finish working their magic. Nobody has started sweating yet. Hair is still in place. Clothing is not wrinkled. Everyone will look their absolute best.

First Look Bonus Benefit For Weddings Taking Place Between November and March
For weddings taking place in November, December, January, February, and March, doing a first look ensures that you will have beautiful natural light for your posed photos. If you wait until after the ceremony to take these photos, there is a good chance that it will be dark because of the time change.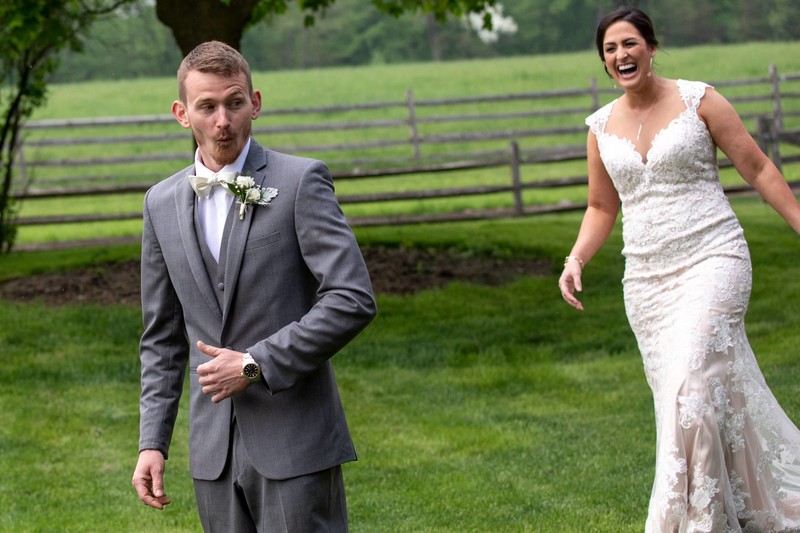 What is a First Look?
A first look is when the couple decides to see each other before the wedding ceremony. We set it up in a way that allows us to document this special moment from multiple angles in perfect light. We photograph the first look using longer lenses. This allows the couple to enjoy the moment with a little privacy. When we work with you on your wedding day timeline, you can let us know if you are planning on doing your photos before the ceremony.
If you would like to see how we typically approach the wedding day, this is a great place to start.
If you would like to see some of our newest work, this blog post is perfect for you.
If you would like to see our newest work just days after a wedding, follow our Instagram page.