Tips For A Perfect Engagement Session
The most important goal for the engagement session is to represent who you are as individuals and as a couple. We want you to look back at these photos in 10 or 20 years and see yourself in them (the real you). We have put together a few tips that should answer most questions that you have.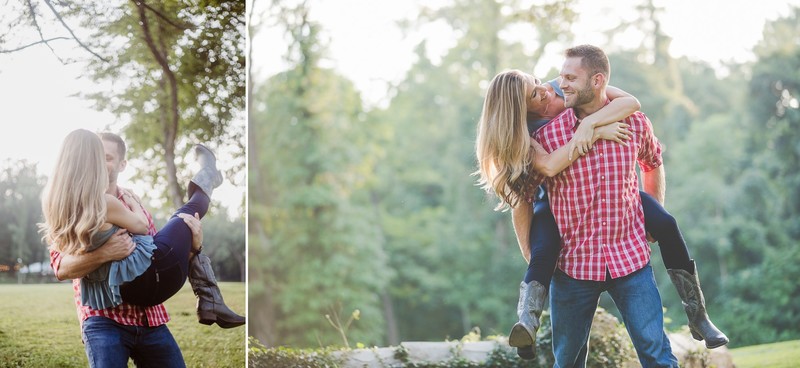 Picking A Location
Picking the perfect location for your engagement session can be easier than you think. Follow these tips and you will narrow it down in no time.
Find out if your venue allows engagement sessions on site. This gives you a chance to try out all of the best spots. By doing this, you will know exactly what you love for the wedding day. Another bonus to doing your e-session at your venue, is having access to a number of locations that might not be available on the wedding day. Maybe there is an awesome walkway lined with beautiful trees that would be perfect for a photo. On the wedding day, that walkway might be used for catering trucks or a cocktail hour bar. At the engagement session, these areas will be clear of cars and guests, so you can get a larger variety of photos.
Do you have a favorite park where you walk your dog? Do you go bowling every Monday? Do you make breakfast every Sunday morning together? A personalized engagement session might be for you. Ask me for details.
Check out these 16 Harrisburg engagement photo locations to get you started.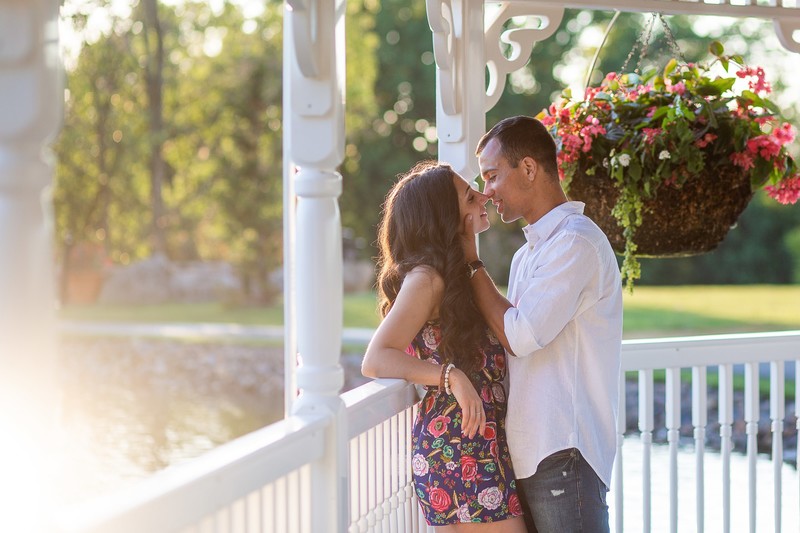 Makeup And Hair
If it's possible, we recommend having your hair and makeup done for the engagement session.
You might even consider doing your makeup trial for the session.
If you would like your engagement ring to be a focal point in some of the photos, consider getting a manicure or giving your hands and nails a little TLC at home.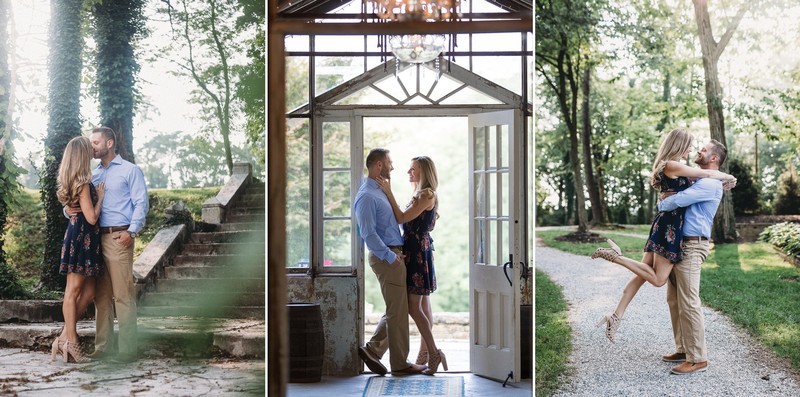 What To Wear
If you are torn between getting dressed up, or dressing more casually, bring two outfits. Start dressed up, and then end the session with the more casual look. One thing to consider if you plan on doing two outfits is a place to change. There is a good chance that you will have to change in your car. That is one of the reasons we recommend doing the more casual look last. Throwing on jeans can be done quickly.
Whether you are wearing 1 outfit or 2 outfits, dress comfortably. Wear something that makes you feel confident. If that means a maxi dress and your favorite shoes, that's what you should wear. If that means ripped jeans and barefoot, we will make it look amazing! You do you.
You know that one color people tell you that looks amazing on you (or brings out your eyes). You probably have an outfit that people say looks amazing on you. Consider these things when choosing your outfits.
Don't be too "match-matchy," but try to coordinate styles and color palettes (If one is wearing old jeans and a t-shirt, the other should go with the same feeling. If you are wearing a gorgeous dress and heels, he might want to wear a suit or blazer.
If one of you is wearing a top with a strong pattern, the other might want to consider wearing a solid color top that uses the same color palette. Avoid wearing competing patterns.
Check your outfits the day before the session and be sure to iron or steam anything that needs it.
Bring Walk Around Shoes
Wearing your favorite heels might be the perfect accessory for one of your engagement session outfits. We recommend bringing a pair of flats to walk around in. This way your feet stay comfortable and your shoes look perfect for the photos.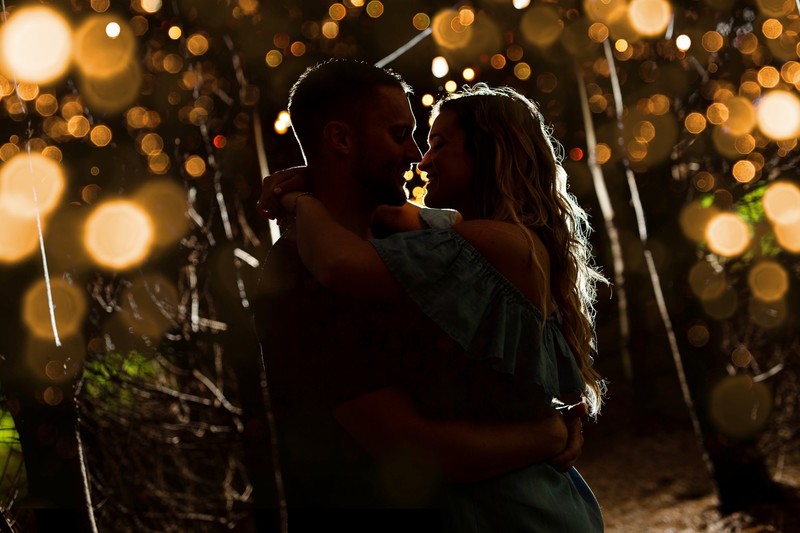 Have Fun
Don't be nervous about your engagement session. Our job is to make these photos look amazing. Your job is to simply have fun, enjoy each other, and to be yourselves.
Make a date out of your engagement session. You're already dressed up and looking your best. Make dinner reservations. Go out for a drink. Enjoy a night out!
Make it personal. Do the two of you go for a motorcycle ride every Sunday? Maybe we should showcase that in the photos. Do you love fishing? A lifestyle session might be perfect for you. The possibilities are endless when it comes to planning the session to suit your personal style. We will send you a questionnaire prior to your engagement session. That way, we can plan an engagement session that is YOU.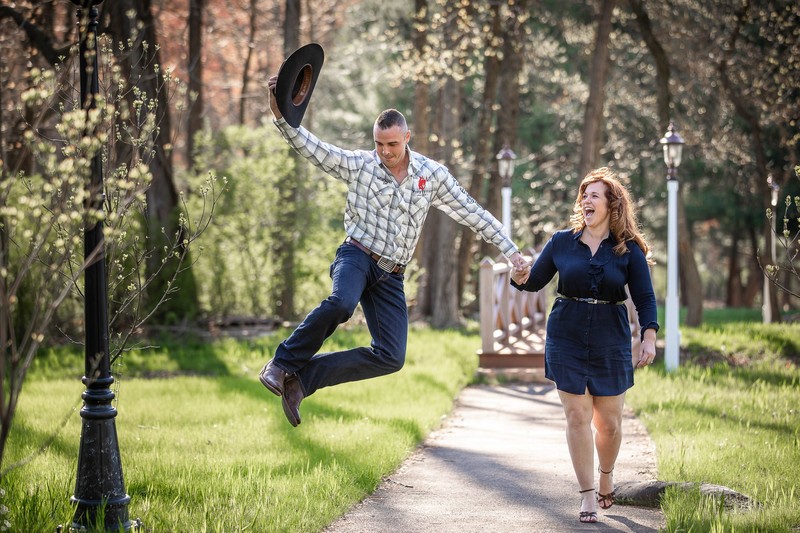 Including Pets
Let's be honest here, our pets are our children. Including them in a few photos would be an awesome addition to the session.
Keep your location in mind if you plan on bringing your favorite furry friend. The main thing to consider is whether or not dogs are welcome at the location you have picked for your engagement photos.
We recommend doing photos with your pets at the beginning of the session. It's a perfect way to ease into the shoot.
We highly recommend bringing someone who can puppy sit (or take them home) while we are doing photos of just the two of you.
Check out these additional 11 tips for engagement photos (including some video tips)
If you are looking to have engagement photos done, let's chat!
If you would like to see some of our recent work, this is a great place to start: Our newest work